Retreats & Travel
Here you will find offerings at healing places that allow you to withdraw from your everyday life and dive deeper into your practice. To experience your practice more deeply. To become your own practice more and more.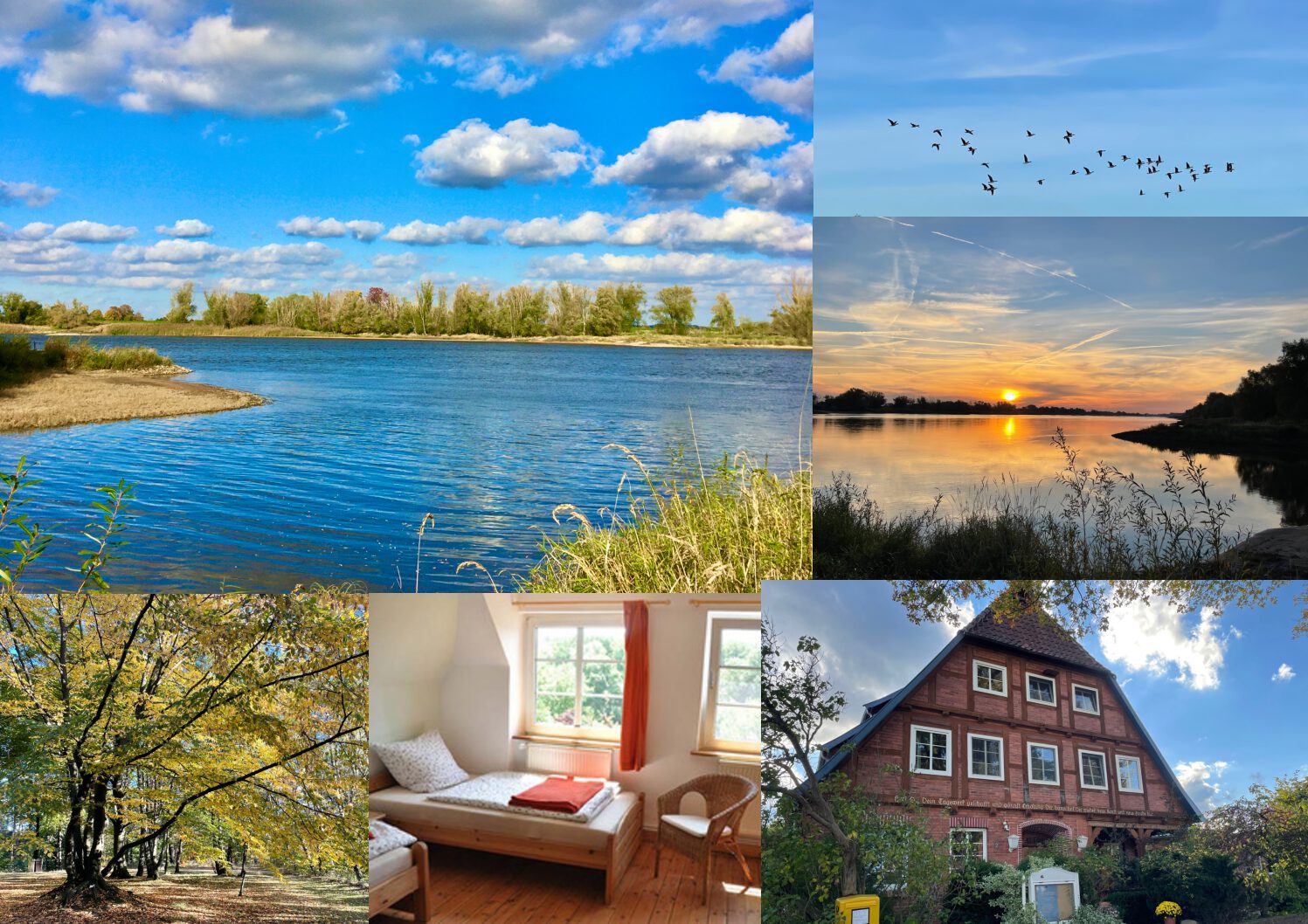 In 2023, we will travel to Wendland for the fourth time.
This journey for women allows a safe and secure space to reconnect as women with our original (re)sources. Through our dance and meditation practice we nurture ourselves to hear our "toneless" voice again. That voice that will help us to find our way through life with more strength. To find and walk our path as knowing and leading women.
Gentle Landing is an invitation to arrive within ourselves and in life through dance and meditation. The meditation practice helps to calm our bodies and allows life to land gently within us. The dance (Soul Motion) supports our conscious and attentive practice with life. The retreat house Sophia is located in a quiet biosphere reserve in the Wendland. It has a large garden and the beach is only 100m away. 
We will have the whole house to ourselves and can thus land gently, secluded, in the midst of the unique Elbe environment.
Led by: Doreen Tönjes
Assistance: Anja Blume
Times.
~ Arrival on Saturday, October 14, 2023 at 5 pm.
~ Departure on Saturday, October 21, 2023 around 2 pm (after lunch).
Costs.
~ Participation fee Euro 320
~ Travel costs to and from the venue are the responsibility of each participant
~ Meals (7 days full board) Euro 245
~ Accommodation between Euro 200 and 400 (depends on chosen room)
An overnight stay in a camper or tent is also possible.
I am very curious about our time together in 2023.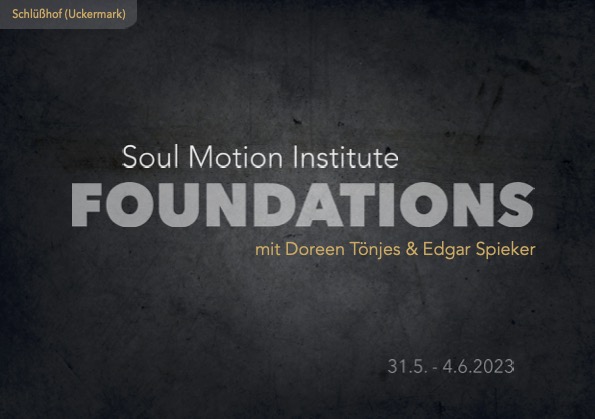 "Foundations" is the basic module of the Soul Motion Institute. It is open to seasoned Soul Motion veterans as well as those just beginning their Soul Motion journey. 5 days we immerse ourselves in the architecture of Soul Motion. We will experience and explore the core elements and perspectives that define this dance meditation.
We will use the four landscapes of Soul Motion as a map for our exploratory journey into movement: Dance Intimate (alone), Dance Communion (with a partner), Dance Community (with everyone), Dance Infinite (the all-one and the dance of everyday life). We practice the 360-degree view of dance and life around us (Orbit Orientation), contact with others through mutual inspiration (Echo Inspiration) and pausing in silence full of presence (Pause Presence).
No previous experience is required. Participation in this event is an entrance requirement for the Soul Motion Teacher Training Program.
This event is taught in German and English.
Led by: Edgar Spieker & Doreen Tönjes.
Assistance:
Place & Times: Schlüsshof, SCHLÜSSHOF 1, 17279 Lychen, Germany.
Wednesday, May 31, 7:30 pm – Sunday June 4, 2023, 12 p.m.
Cost: EUR 650, plus accommodation and food.
Click here to register.
COLLABORATION
Often I have found it very healing to walk part of my path with companions. People who broaden my limited perspective, who let me understand more through their BEING. I look forward to opening up spaces again and again together with some of them. Spaces to see and understand more.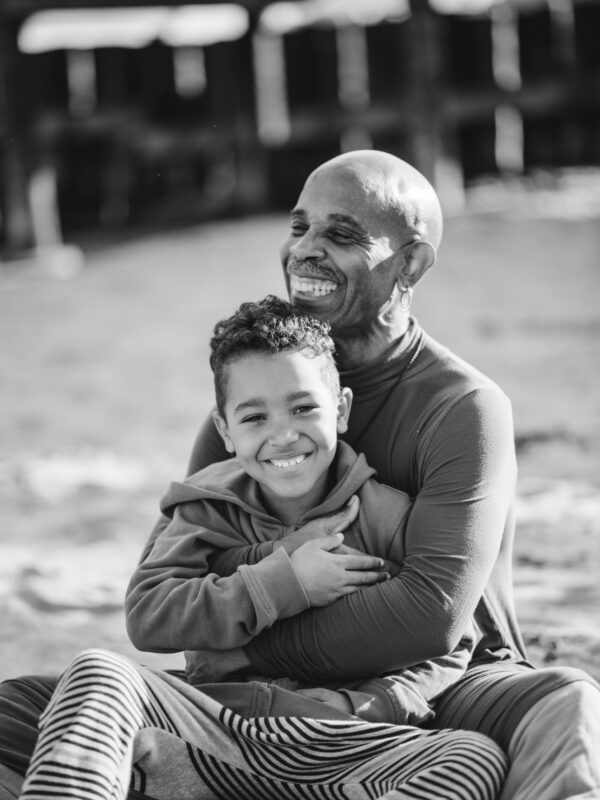 When I first asked Michael if he would come to Oldenburg, I was excited and with a clear YES in my heart. This YES in my heart guided me, danced in me and took root until the time came and Michael came. This year, when I asked Michael to come to Oldenburg and lead a weekend with me, I was excited again and with a clear YES in my heart. It is as if the YES in my heart has been growing and expanding, widening for years. My heart is wide, open, vulnerable and allows me to blossom.
A warm welcome!
Every dancer is welcome this weekend.
Announcement. EXPANDING OUR HEARTS
… And my dear heart, I am terrified, but I see no other way.
I have tried to keep you safe and locked away for too long.
You have the floor now… I am listening.
gina m. puorro
if our bodies are the vessels we use to move through the currents of our lives, then the heart is the rudder, our moral compass, for navigating the cruelties and the crises in the world with compassion and grace. like the sun, the heart gives its greatest light and warmth when it burns through the clouds of dread and despair to radiate its rays of hope and encouragement. to reveal rather than conceal our hearts is to risk our vulnerability and invites a flowering of the human condition.
In this workshop you are being called to crack the chrysalis in the center of your chest and cradle the critic that cripples your creativity. let's create a sanctuary where your longings and desires may root, roam, reach, and rise. using the lens of curiosity, wonder and awe, we surrender ourselves through movement, poetry, art, witnessing and ritual to dare our dreams and sing our souls. if you feel pulled, please join our circle to be held in this sacred gathering of the potent exposing and expanding of our hearts.
Michael´s bio. here are a few things that are sacred to Michael …
the love of my life – anneli
the miracle of that love – jaylan
integrity
justice, diversity
friends that cherish and challenge me
resilience
hugs (even more now than ever)
what i put in my body
trust, hope
connection
choice, permission
dancing alone, dancing with you
truth (it's complicated)
transparency
love.
More information about Michael here.
Led by. Michael Molin – Skelton & Doreen Tönjes
Assistant. Lisanne Otto
Location & Times.
When. June 30 – July 2, 2023.
Friday. We start 6:30pm with dinner together.
Sunday. Ends with lunch at 2pm.
Where. Seminarhof Schöppingen
Heven 54. 48 624 Schöppingen.
Contribution.
~ Regular price Euro 290
~ Reduced price Euro 260
~ Sponsor price Euro 290 + an amount of your choice
Accommodation & Food.
Information and bookings run through the Seminarhof Schöppingen directly.
Contact is Andrea via 0251 / 79 93 39 or webmaster@seminarhof-schoeppingen.de.
There is the possibility to stay overnight in your own tent, camper and also group dormitory. Helpers in the kitchen are also wanted.
I would like to ask you to approach me if it is difficult for you to raise the contribution. The additional income via the sponsor price will be used to compensate for lower contributions. No one will be excluded, we will find ways together so that everyone can dance along who wants to.
We look forward to this summer dance with you. VERY!
Michael & Doreen